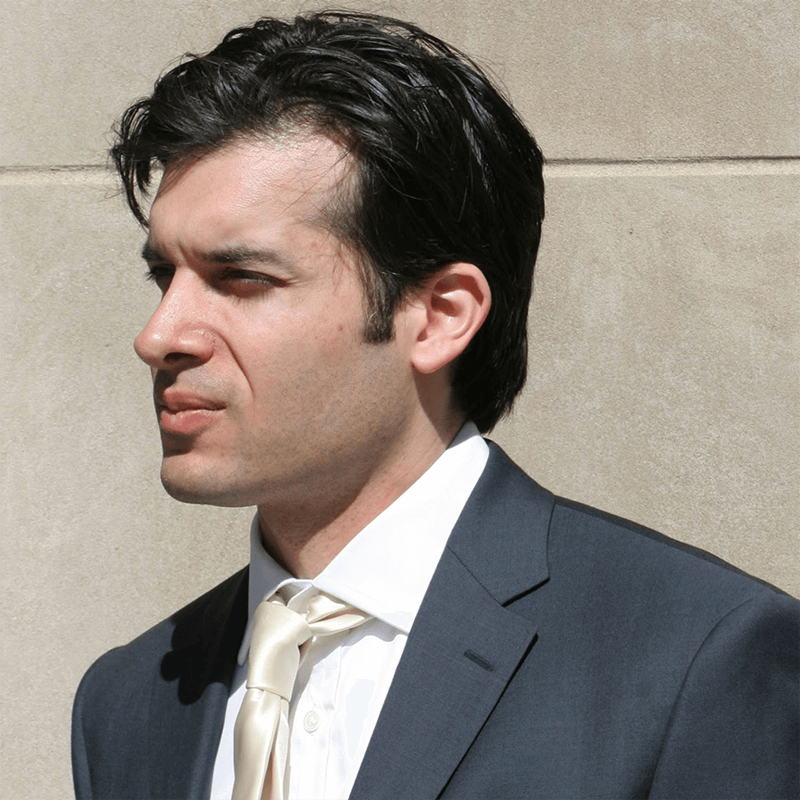 With nearly two decades of experience in the fields of aesthetic and facial surgery, Dr. Anil Shah is a double board-certified surgeon who has been recognized internationally for his work in various fields. Throughout his flourishing career, he has written for over 50 scientific articles, currently serves as a clinical instructor at the University of Chicago, and is a former instructor at New York University. He has also been featured in various publications, including the Chicago Tribune, Vogue, WGN-TV, Telemundo, and others for his revolutionary work in hair restoration and facial plastic surgery. Using a combination of advanced technology and innovative techniques, Dr. Shah can provide patients with stunning outcomes for their hair transplantation surgery. Currently, Dr. Shah is the sole facial plastic surgeon to use the ARTAS robot technology. He has worked with leading hair restoration experts from all across the country, ranging from Los Angeles to New York City.
Dr. Shah earned a degree in biology at the University of Illinois at Urbana-Champaign before attending Loyola University Chicago Stritch School of Medicine, where he received his Doctor of Medicine. After this accomplishment, Dr. Shah went on to a residency at the University of Illinois Eye and Ear Infirmary, where he studied head and neck surgery, along with otolaryngology. Once he completed his residential studies, Dr. Shah went on to attend two highly prestigious fellowships in facial and plastic reconstructive surgery at New York University and the Joan & Sanford I. Weill Medical College of Cornell University.
During these fellowships, Dr. Shah had the honor of learning from some of the most accomplished and well-known figures in his area of expertise. He also acquired a diverse range of knowledge and skills that have helped him mold his current techniques and allowed him to make a name for himself in the fields of aesthetics, facial reconstruction, and hair restoration.
At Aesthetic Scalp in Chicago, Dr. Shah focuses on cutting-edge treatments that incorporate holistic techniques and surgical approaches to craft customized hair restoration plans that are unique to each patient. As a facial plastic and reconstructive surgeon, Dr. Shah has a highly technical eye and a wide breadth of knowledge regarding the human body and its needs. He also specializes in restorative hair techniques and aesthetics, and he constantly strives to ensure that his practice stays at the forefront of leading care. Some of Dr. Shah's most popular treatments include robotic hair transplantation with the ARTAS, treatment for female hair loss, exosomes therapy, PRP techniques, and forehead reduction.
DR. SHAH'S HAIR RESTORATION EXPERIENCE
A large portion of Dr. Shah's passion for effective, high-quality hair loss treatment is his own experience with the condition. In the past, he received treatment from his co-physician Dr. Chughtai, who performed advanced robotic surgery with ARTAS to restore areas of his scalp. Thanks to this experience, along with his many years of providing state-of-the-art treatments and service, Dr. Shah is able to empathize with his patients on a personal level and tailor each procedure plan to address the unique needs of each patient. Dr. Shah understands the dramatic effect that hair loss can have on a person's confidence and sense of self, and he works tirelessly to help patients rediscover themselves through innovative hair restoration methods.
---
Related Posts