WHAT IS INDIAN HAIR LOSS?
Most experts separate hair types into three distinct categories: Asian hair, African hair, and Caucasian hair. Among these different kinds, Asian hair is thought to be the most resilient and produces straight, strong hair follicles, which is why many people of Asian heritage often have a plentiful amount of thick hair. When compared to people with African and Caucasian hair types, Asians tend to experience a lower frequency of balding and thinning, but this statistic can vary greatly among individual communities. In fact, hair loss has shown to be quite prevalent among those of Indian descent, especially in contrast to those of other Asian cultures. The reasons for a higher instance of hair loss among Indian patients could be attributed to hereditary factors, lifestyle habits, diet, environment, and more.
To better understand the root cause of your hair loss, our board-certified doctors at Aesthetic Scalp will assess the condition of your scalp and create a customized treatment plan to address your unique situation. Contact our Chicago practice to schedule your appointment with Dr. Anil Shah or Dr. Sameea Chughtai.
Indian Hair Loss Reviews
"If you want to pay extra and be a number.... for an Artas hair restoration process - check out all the expensive billboards in and around the city (you know their patients are paying for that star power, right?). If you are looking for the premier Artas boutique in Chicago - managed by TWO doctors - look no further. My experience and results were amazing!! If I wanted a recommendation on peanuts or beer I'd trust a famous Chicago celeb. Since I wanted the best, hands down, plastic surgeon to handle my hairline (using better technology and beyond amazing assistants/staff) I trusted Dr. Shah's office and - am thrilled. Thanks Dr. Shah. You and your office is - simply put - a gem!!"
- J. /
Google /
Jun 06, 2019
"A friend recommended Dr. Shah for a hair transplant. Probably one of the best decisions I ever made. A year ago, I was pretty bummed about how I looked with my hair. I'm in my late 30s but my hair loss made me look like I was 50. And I hated the way I looked with my head shaved. I flew in from California to see Dr. Shah and his team and right off the bat I felt like I can trust this team with my hair. Procedure was pretty painless. I was napping most of the time. And that robot? Color me impressed. I've heard that doctors estimate a high number of grafts needed and the low number of usable grafts actually transplanted. From what I understand, hair follicles can be cut while extracting and that makes them unusable. With Dr. Shah, they estimated 800 grafts needed for the transplant and actually had 798 used. Only two follicles weren't usable! That's just amazing! Anyway, a year later and a follow-up, I actually look and feel my age. This was such a boost to my confidence. Thank you Dr. Shah and his hair team!"
- H.B. /
Google /
Mar 06, 2020
"I underwent a hair transplant procedure with Dr. Shah 8 months ago. The procedure utilized the Artas Robotic transplant system. Additionally, it included a PRP, or platelet rich plasma treatment that helps rejuvenate my thinning hair on my crown and help with growth of the donor and transplant sites. The procedures themselves and the staff was outstanding. Once the transplanted hair started growing I was absolutely amazed at the results. The best part is my hair continues to get thicker! I cut my hair from the donor site in back of my head a few months ago down to a clipper size 2 and you cant see any remnant of the procedure. I would highly recommend this procedure with Dr. Shah and his talented staff to anyone considering this."
- D.S. /
Google /
Jun 06, 2019
"Hair Restoration - I have had a very positive experience with Dr. Anil Shah doing a hair restoration using the Artas Robot. Excellent experience with the staff from front desk, to taking blood for PRP, to the day procedure as everything went exactly as they had told me. I had no pain and the recovery was very fast as I was back to work the next day. Results have been very positive. I highly recommend Dr. Anil Shah and the Artas robit."
- M. /
RealSelf /
Mar 14, 2019
"Treating Alopecia Areata (sudden hair loss) - One morning I noticed a large bald spot just behind my hairline — I've never experienced hair loss before. Since I'm healthy with no genetic history of Alphesia Areata I was very confused and terrified with this sudden hair loss. I did some research and found out that severe stress can trigger Alephesia Areata. Last month I did experience a traumatic event, and so I believe this is what caused my symptoms to progress. I needed the most effective treatment because my hair wouldn't stop falling that week, even when brushing my fingers through it. I made an appointment at Aesthetic Scalp with Dr. Chughtai. She recommended Kenalog injections and PRP treatments, to help reactivate the hair follicles. I'm confident that my scalp and hair will get better in time with Dr. Chughtai & Dr. Shah's help."
- C. /
RealSelf /
Aug 04, 2019
Previous
Next
SIGNS OF INDIAN HAIR LOSS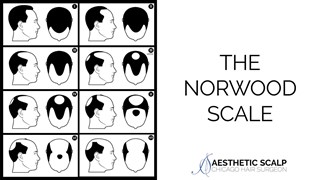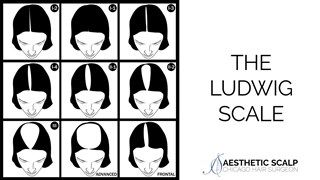 Hair loss shows itself differently among men and women, and it can develop for any number of reasons. Hereditary hair loss in men often begins with balding or thinning at the hairline and the crown and progresses throughout the scalp until only the lower portion of the hair remains. Women with hereditary hair loss, however, will notice thinning patches at various areas throughout the scalp. Indian men may begin to notice signs of hair loss as young as in their 20s, with their condition progressing as they age. If you're suffering from a form of alopecia, be it hereditary or caused by other factors, you may notice:
A receding hairline
Thinning of the hair near or at the temples
Bald spots or areas of thinning throughout the scalp
Breakage
Loose hair
Losing large amounts of hair while showering or brushing
DIAGNOSIS OF INDIAN HAIR LOSS
Any hair loss diagnosis will require a private consultation with one of our board-certified doctors. During this session, Dr. Shah or Dr. Chughtai will ask about your medical history, family history, lifestyle, and more. Identifying the cause of hair loss in Indian women differs from that of their male counterparts — most often, men experience hair loss due to hereditary factors, such as DHT (dihydrotestosterone), while women's hair loss can be hereditary, hormonal, induced by stress, or other environmental factors. Once we have determined the cause of your hair loss, we'll work with you to craft a personalized treatment plan that expertly addresses the unique qualities of Indian hair follicles and your needs.
WHAT ARE MY TREATMENT OPTIONS?
People of Indian descent have a unique hair profile that is desired by many, and our doctors take special care when treating balding and thinning in our diverse patients. To receive your personalized treatment plan, Drs. Shah and Chughtai will assess the state of your scalp and ask about your medical and family histories. Once they have identified the cause of your hair loss and have evaluated the severity of your condition, we'll work with you one-on-one to restore the fullness of your hair.
Men and women with mild to moderate hair loss could receive exceptional results from a nonsurgical treatment, such as low-level light therapy, PRP therapy, or exosomes therapy. Meanwhile, patients with more noticeable or dramatic cases of hair loss, such as a receding hairline or bald patches throughout the scalp, may require more advanced care. At Aesthetic Scalp, our team performs FUE (follicular unit extraction) with the highly intuitive ARTAS® Robotic Hair Transplant system, which we pair with a regenerative technique (such as PRP therapy) to encourage a thriving environment for the newly placed hairs.
Hair loss doesn't have to be permanent
Seeing thinning or bald patches where you once had thick, healthy hair can feel isolating, disheartening, and frustrating, but you're not alone. Hair loss is especially common in those of Indian heritage. Our board-certified doctors have a thorough understanding of the nature of Indian hair follicles and offer a range of solutions for patients experiencing hair loss, whatever the cause may be. Contact a member of our team at Aesthetic Scalp in Chicago and schedule a confidential consultation to learn more about balding among Indians and the ways we can address it.
Related Procedures
Related Posts